Case Profile

Isaac, Hanoverian, Owner K. Lindley, 20 y/o Bay Hanoverian Gelding


Case Study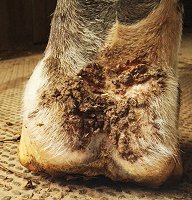 Isaac has had this reoccur every year, on his left hind, for as long as anyone can remember ( contacted previous owner as well ). This year it started about 3? weeks ago. Started as a single sore at the very top, right side if his heel and within a couple days, turned into this.
Treatments have included...
Daily washing with Betadine Scrub followed by:
Desitin
Wound Cream
Blue Kote
A&D Ointment
Vitamin E capsules opened and spread over surface
Swat ( both pink and clear)
Vetericyn spray
Vetericyn VET STRENGTH gel
Bottom line , some things seemed to work but, only for a little while. It always comes back with a vengeance.
Here's everything that Kristie used that didn't work.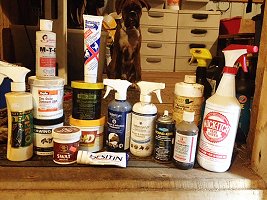 Isaac Day 8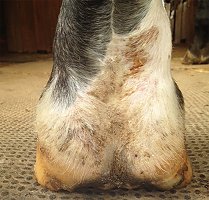 Isaac, Day 22 Using nothing but the socks, changed 1x daily.