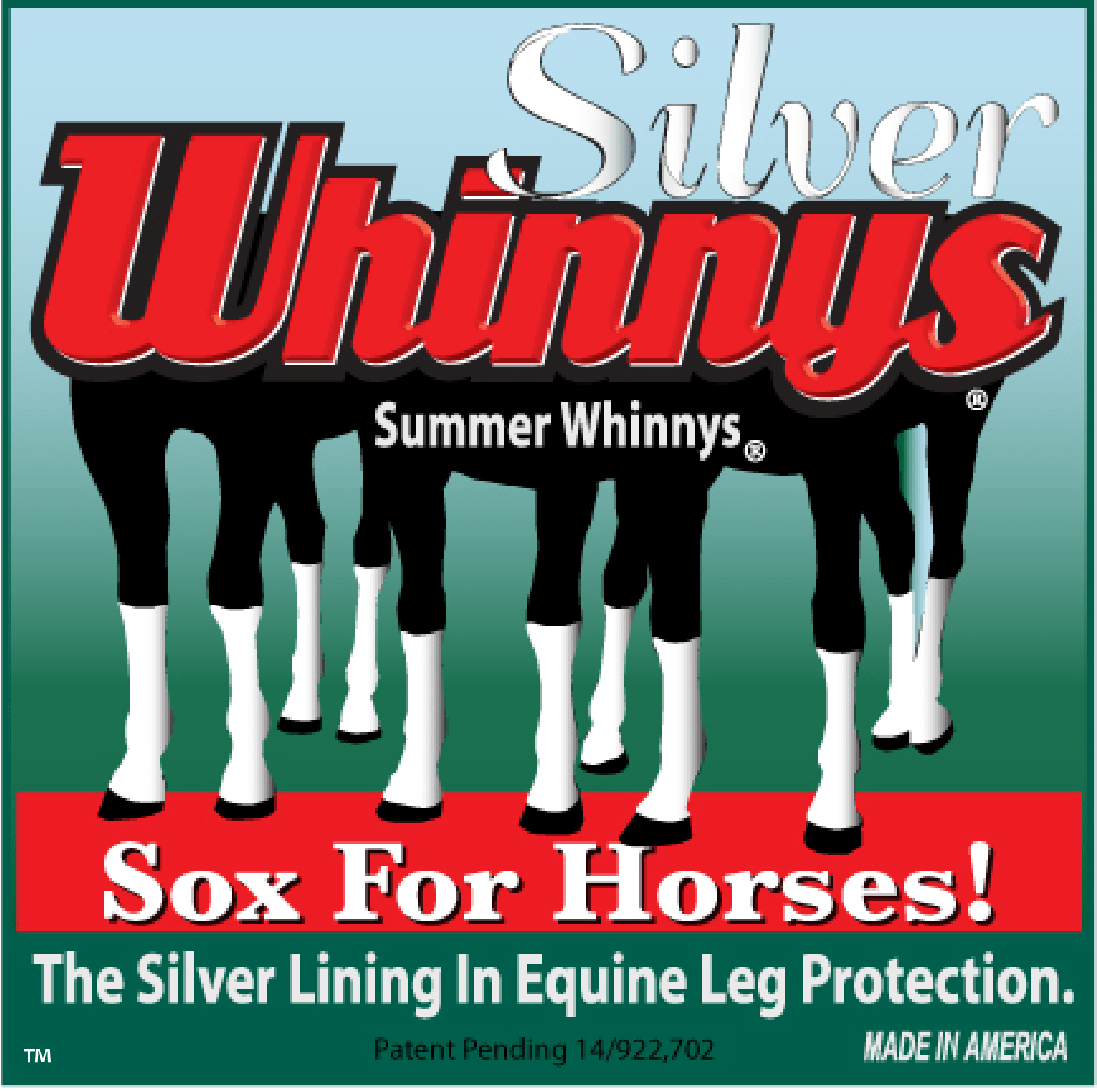 WHEN ALL ELSE HAS FAILED – SILVER WHINNYS® SUCCEED
Equines can suffer from a variety of lesions that affect their Lower legs: dermatitis, scratches, mud fever, dew poisoning, greasy heel, summer sores, and wounds. Silver Whinnys® provide the critical qualities in bandaging/leg protection that allow non-responding cutaneous (affecting the skin) lesions to finally heal.
They end the cycle of infection/re-infection. Silver inhibits the growth of bacteria and fungi in the socks. They are safe, non-toxic, drug-free bandages that obstruct disease-causing pathogens, insects, dirt, debris, and sunlight (UV) from penetrating the socks and reaching the skin
FINALLY, MUD DEFEATED!
Silver Bells® Pastern Wraps separate your horse's pastern and top of the hoof from one of the primary causes of Equine Pastern Dermatitis – prolonged exposure to mud. When you can't change your horse's muddy environment, when battling dermatitis or trying to prevent EPD, the best thing you can do is protect the skin so that mudfever, greasy heel, wounds, and even summer sores can finally heal.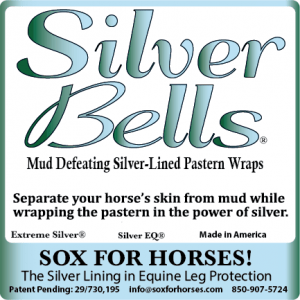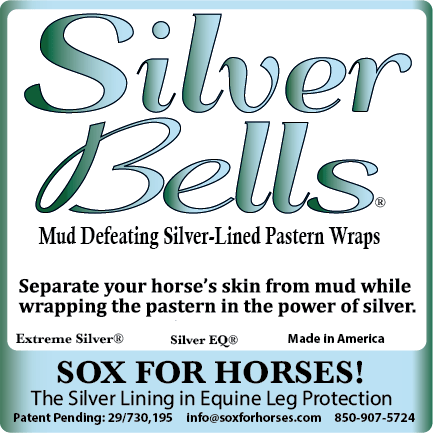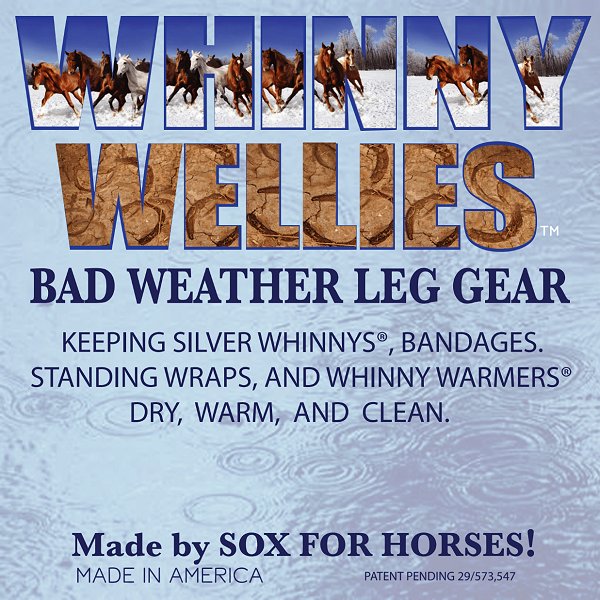 PROTECTING SILVER WHINNYS®, WHINNY WARMERS®, BANDAGES AND WRAPS FROM THE ELEMENTS
The bad weather barrier against snow, mud, and rain that owners/handlers have been asking for in horse leg protection is here. Whinny Wellies™ are patent-pending equine bad weather leg gear created to protect Silver Whinnys® and Whinny Warmers®, standing wraps, polo wraps and bandages.
Horses don't live in stalls most of the time. Sox For Horses, Inc. rises to the challenge presented by mud, snow and rain to help owners/handlers obtain optimum function from their equine sox or wraps and bandages during the wet, cold months of the year.
WHY DO THE HORSES AND DONKEYS GET ALL THE COOL STUFF?
We are on a journey to find out who is knitting wonderful people socks in the United States. We've found a rainbow collection of them to begin.
Check back often for new finds as well as our own soon to arrive "HiHo Silver Sox®" made with the same great, only softer, silver yarn we use for our equine socks. Hang in there! They are coming too.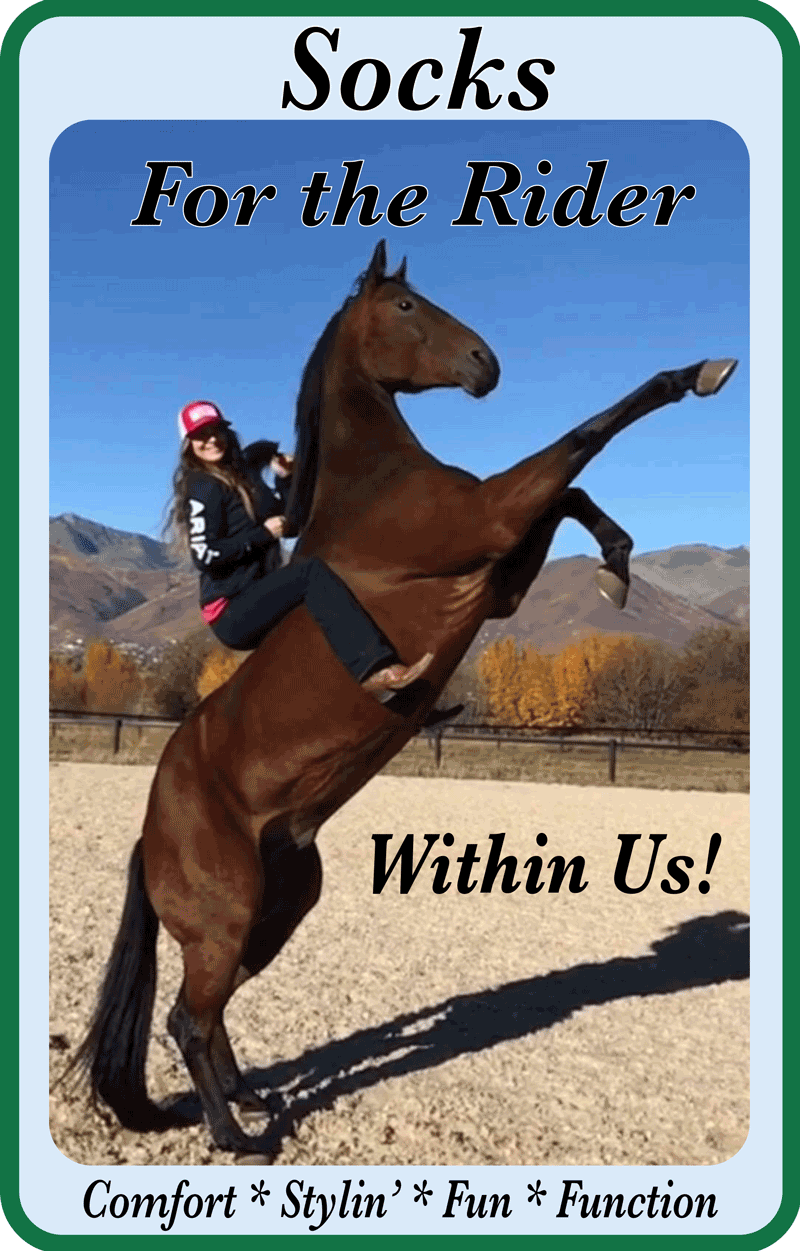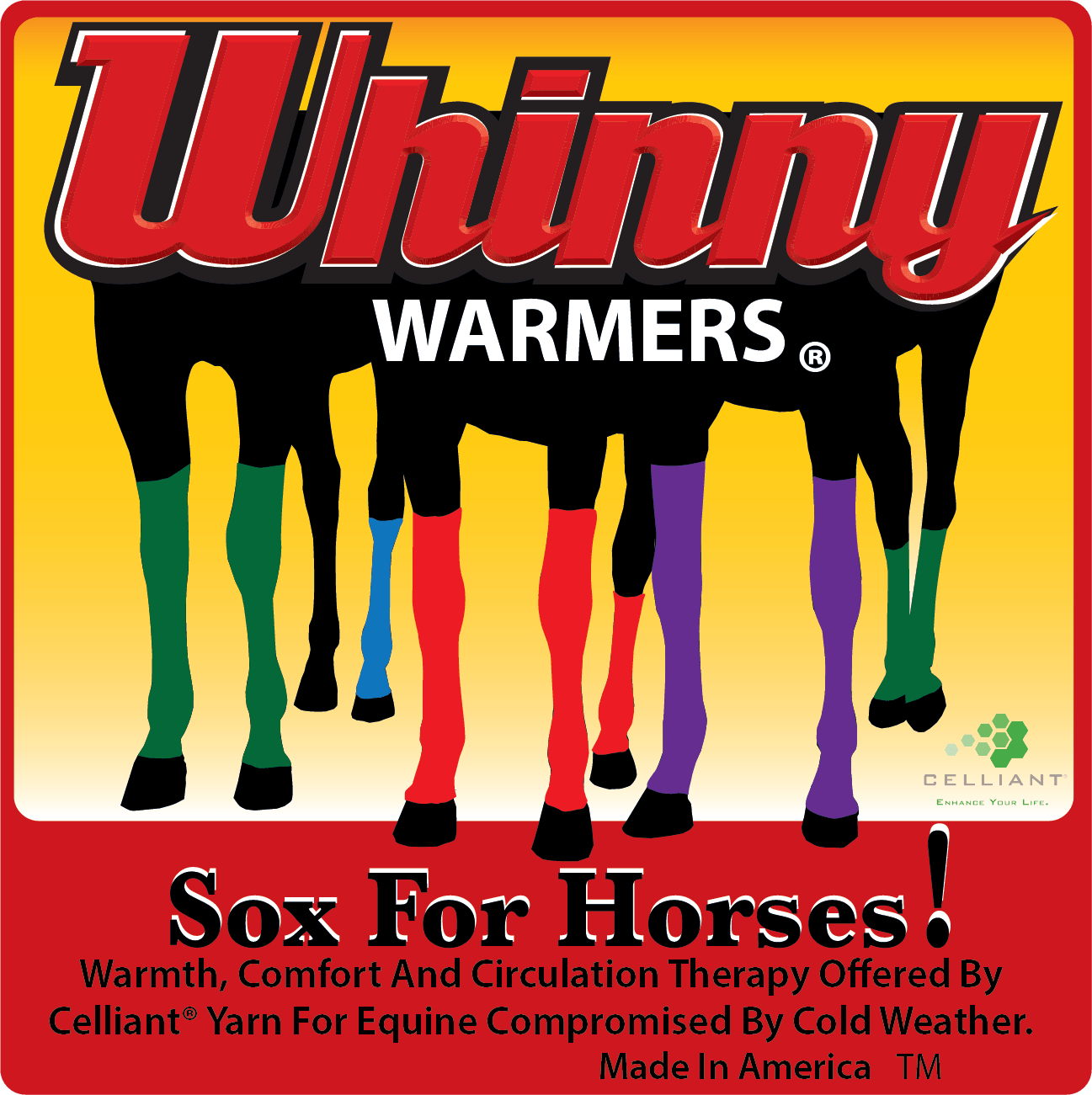 WHEN WINTER IS KNOCKING DOWN YOUR BARN DOOR, YOUR OLDER, COMPROMISED HORSE MAY NEED MORE THAN A BLANKET
It's a proven fact that metabolically challenged horses often have difficulty adjusting to cold temperatures. This is an actual health hazard for horses that have experienced founder or chronic laminitis, as blood vessels in their legs and hooves are likely already damaged. This damage can worsen in cold weather, causing extreme pain and even laminitis. To help cold weather compromised horses SFHs utilizes another technically cutting-edge yarn to increase equine "care", in our winter socks for horses.
Whinny Warmers® are made with infrared yarn which oers a whole new level of leg warmth and circulation therapy for equines suffering from arthritis or circulation-impairing conditions like IR Cushing, Equine Metabolic Syndrome, founder and laminitis